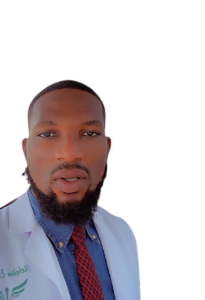 Nlebedim Ebuka is a licensed Physiotherapist with Bachelor degree in Medical Rehabilitation/Physiotherapy from the prestigious Nnamdi Azikiwe University, Awka.
Currently the Head of the Physiotherapy Department at Nisa Premier hospital Jabi( which is a branch of Amazing Physiotherapy and Wellness Clinic)
He has worked in a variety of settings including Orthopaedics/Sports, Neurology, Paediatrics, Cardiopulmonary, Women's Health and Geriatrics.
Ebuka is particularly interested in Neurology and Paediatrics.
Nlebedim Ebuka has had advanced training in Basic Life support(BLS), Advanced Cardiovascular Life support( ACLS), Advanced Trauma Life support (ATLS) and General Basic Emergency response training (GBERT).
He derives joy in putting smiles on the faces of his clients/patients.