Amazing Physiotherapy is excited to announce the opening of our newest clinic in Portharcourt  – Dline. We're bringing a positive spirit back into helping people live an active life and avoid relying on painkillers, injections or surgery in Portharcourt Rivers State. This clinic marks our 8th Location in Nigeria.
This clinic becomes a flagship symbol of optimism and hope for the ever vibrant, energetic and active residents of New GRA, Old GRA, Peter Odili Trans Amadi as they do not need to travel several miles before assess care. Portharcourt  is known as an oil rich state and heavily industrialised city with work related musculoskeletal disorders on the rampant and limiting productivity amongs workers dues to work related pain and injuries
we join other healthcare facilities to continue to provide the best care to its populace.
Our office is easily accessible by the numerous public transportation making it a convenient location for its residents.
The new clinic team will be led by Dr Uche Anisiobi. Dr Uche has experience not only leading his team members and running a branch, but also providing excellent care for his multitude of patients.
Uche's is passionate about working with and helping patients get back to doing what they love. Our collective goal is to help patients find their own strength, mobility, and confidence through physiotherapy. We are excited and incredibly honored to be leading the start-up and growth of our new Portharcourt location and also elated to play a role in helping Rivers state Residents improve their health and get back to life!"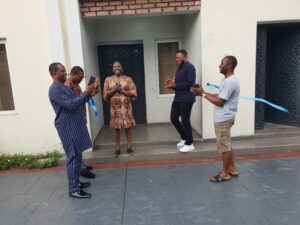 At Amazing Physiotherapy, we are always looking for opportunities to grow and expand. "We are confident that our clinic will remain the go to place for the Good and peace loving people of Rivers state and also people seeking to get active, independent and mobile while avoiding the need to rely on painkillers injections or surgery. So we are investing in its success at this time.
Our mission to reach as many Nigerians as possible is rooted in a simple philosophy: more locations means more availability for appointments, more flexibility in our schedules, and more one-on-one attention for our patients.
We're dedicated to keeping Nigerians healthy by providing the best physiotherapy, occupational wellness and occupational therapy care.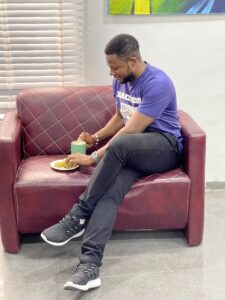 Our office is located No 21 Bekwere Wosu street (Igboukwu street) Dline, Diobu Portharcourt, Rivers state
We are now accepting appointment requests! You can do so right here online at amazingphysioclinic.com or call us at 09030183831 to be among the first to enjoy our discounted services.